Samsung Galaxy Note 7 Recall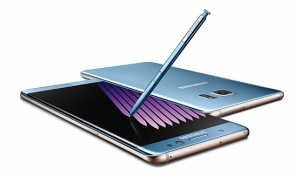 As I'm sure you're aware, Samsung has issued a massive recall of their brand new Galaxy Note 7. Due to battery issues and severe overheating, they've begun exploding. A quick search will turn up several legitimate hits that deal with the issue.
Samsung quickly took notice, and acted accordingly. They want you to shut down your phone immediately and begin making arrangements to exchange it. Samsung is giving you all of the information you need on how to do it right here.
What's crazy, though, is many people out there are still using their phones thinking it won't happen to them. Others are finding their vehicles and garages burned. Take it seriously, people. Exchange your device. Many customers will even get a $25 gift card for your trouble.
To be sure if your phone has been recalled or not, you can check Samsung's recall page and input your IMEI or Serial Number, or use the Samsung+ app to have it check for you.